News
नवधान्य फार्म ने मनाया हर्षोल्लास के साथ गणतंत्र दिवस समारोह
'अपने कर्तव्यों के प्रति चैतन्यता से जहां हम आतंकी बिडम्बनाओं से देश की रक्षा कर सकेंगे, वहीं देश के स्वास्थ्य एवं पर्यावरण का संरक्षण भी कर संकेंगे। आज देश दो-तरह के आतंक का सामना कर रहा है।...


Read more...
Pulses are truly the pulse of life: for the soil, for people and the planet. In our farms they give life to the soil by providing nitrogen. This is how ancient cultures enriched their soils. Farming did not begin with the Green Revolution and synthetic nitrogen fertilisers. Whether it is the diversity-based systems of India, or the three sisters planted by the first nations in North America, or the ancient Milpa system of Mexico, beans and pulses were vital to indigenous agro-ecological...


Read more...
गणतंत्र दिवस की हार्दिक शुभकामनाएं
'हम अपने कर्तव्यों के प्रति चैतन्य होकर देश के स्वास्थ्य एवं पर्यावरण की रक्षा करेंगे'
प्रिय मित्रो!
मैं आप सभी को गणतंत्र दिवस की हार्दिक शुभकामनाएं प्रेषित करती हूं। 26 जनवरी 1950 भारतीय...


Read more...
Activists urge farmers to shift to organic crops
Navdanya, is reaching out to Punjab cotton growers, who are committing suicides after crop failure. Navdayna used social media awareness with hash-tag #farmerslivesmatter and documentary 'BT Cotton-seeds of suicide' to make Punjab farmers use locally-prepared seeds.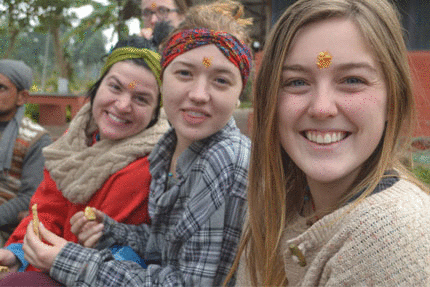 Makar Sankranti celebrated at Navdanya Farm on 14th Jan 2016
<< Start < Prev 1 2 3 4 5 6 7 8 9

10

Next > End >>


Page 10 of 84